PhD programme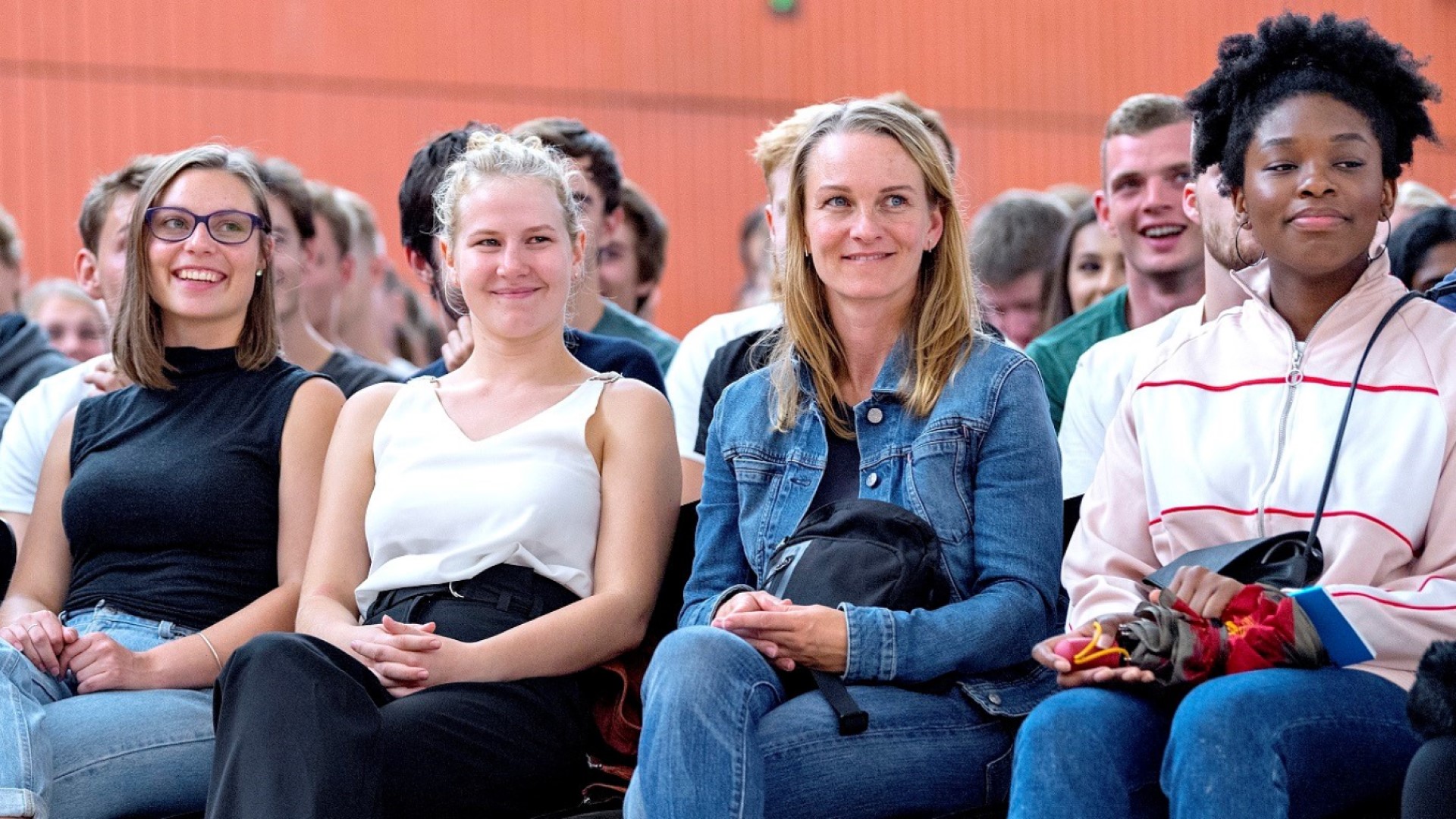 PhD Programme
The PhD programme at DTU is a three-year educational programme. It is a process of learning to perform research under guidance, with the objective of training you to conduct research according to the highest international standards, contribute to research collaborations and prepare research results within the international research community.
A PhD programme at DTU consists of:
An independent research project

A study programme totalling 30 ECTS credit points

Teaching and communication activities corresponding to roughly three months of work

Study/research at another institution in Denmark or abroad

A doctoral thesis

A public defence of the thesis
You can find more information about DTU's PhD programme by clicking here.


The DTU Management PhD school
The Department has enrolled roughly 70 PhD students and in addition a number of visiting PhD students from DTU's partner universities around the world.
The department's PhD administration handles the day-to-day administration in cooperation with the head of our PhD school and the department's PhD committee that consists of three researcher and three PhD students.
Career opportunities
As a PhD student at DTU Management, you will have an opportunity to develop both personally and professionally in an international research environment. A PhD degree is a prerequisite for a career within academia. Many of our former PhD students are employed at Danish and leading international universities (e.g. in the Netherlands, Switzerland, China, and USA). A PhD degree from DTU Management also opens a great variety of career opportunities outside academia. Most of our former PhD students are employed in attractive positions in Danish companies and consultancies (e.g. Mærsk, Novo Nordisk, Danske Bank), in Danish public organizations (e.g. Danish Energy Agency) or international organizations (e.g. European Commission, International Energy Agency, United Nations). In addition, a few of our former PhD students have established their own company drawing at DTU's advanced start-up eco-system.
PhD options and vacancies at DTU Management
The department advertises approximately 25 PhD positions each year. See the link for vacancies.
In addition, DTU collaborates with a vast number of firms and public organizations in educating of PhD students. Two models of collaboration are available: Co-funding a PhD student and Industrial PhD. You can find more information by clicking here.
You are always welcome to contact one of our many faculty members to discuss your ideas on a possible future collaboration. Please feel free to browse our website for more information on our research areas and how they might fit in your area of interest. Obviously, you are also welcome to get in touch with one of our faculty members directly to discuss a future collaboration or liaise with our PhD administration who will be able to point you in the right direction of finding a potential supervisor or collaboration partner.
More information
If you have any questions about the PhD programme at DTU Management, please feel free to contact our PhD Coordinator at mail: MAN-Phd-secretary@man.dtu.dk
You can find additional information about the PhD programme at DTU's website.